On September 2, 2023, Mayuree Sapsutthiporn, partner and Head of China Practice had the privilege of being invited to speak as a keynote speaker at the High-Quality Development on Service Trade Forum, held as part of the 2nd Decade of Belt and Road Initiative (BRI) in Beijing, China. The significant forum was organized to commemorate the 10th anniversary of the Belt and Road Initiative and garnered considerable international attention, with representatives from more than 80 countries and the active participation of over 2,400 companies.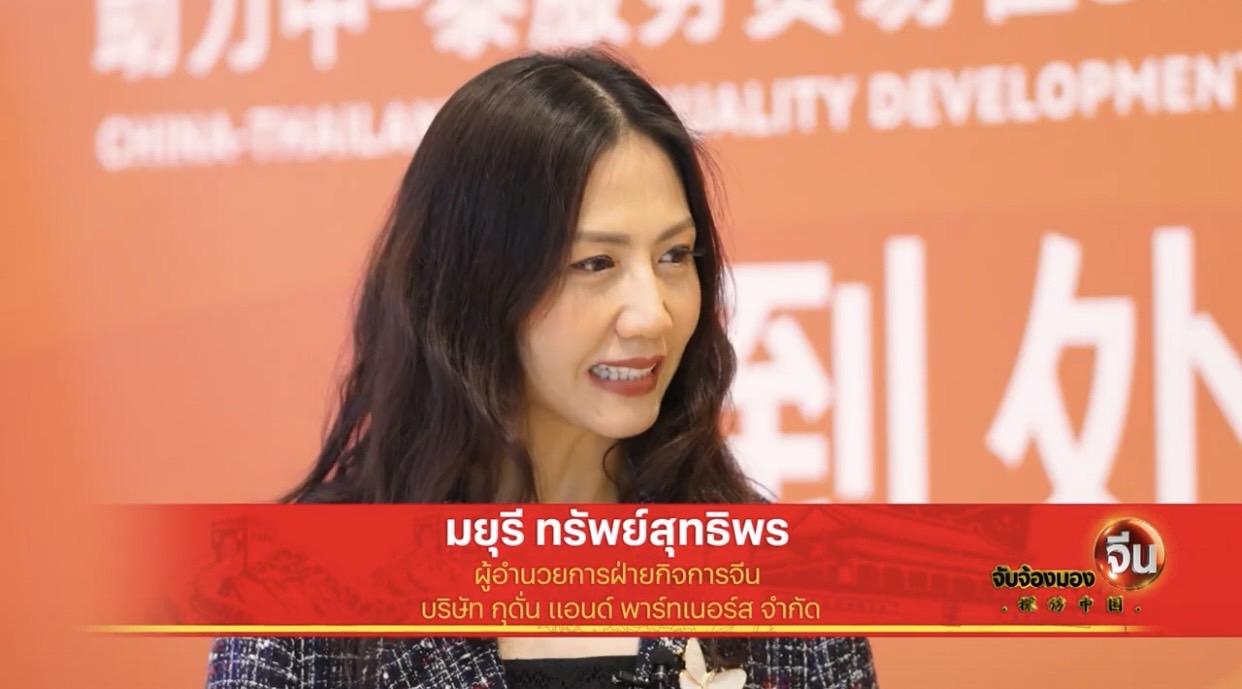 The forum served as a platform for in-depth discussions spanning diverse aspects of development, encompassing areas such as financing, education, regulatory and legal frameworks, supply chain dynamics, and construction consultancy.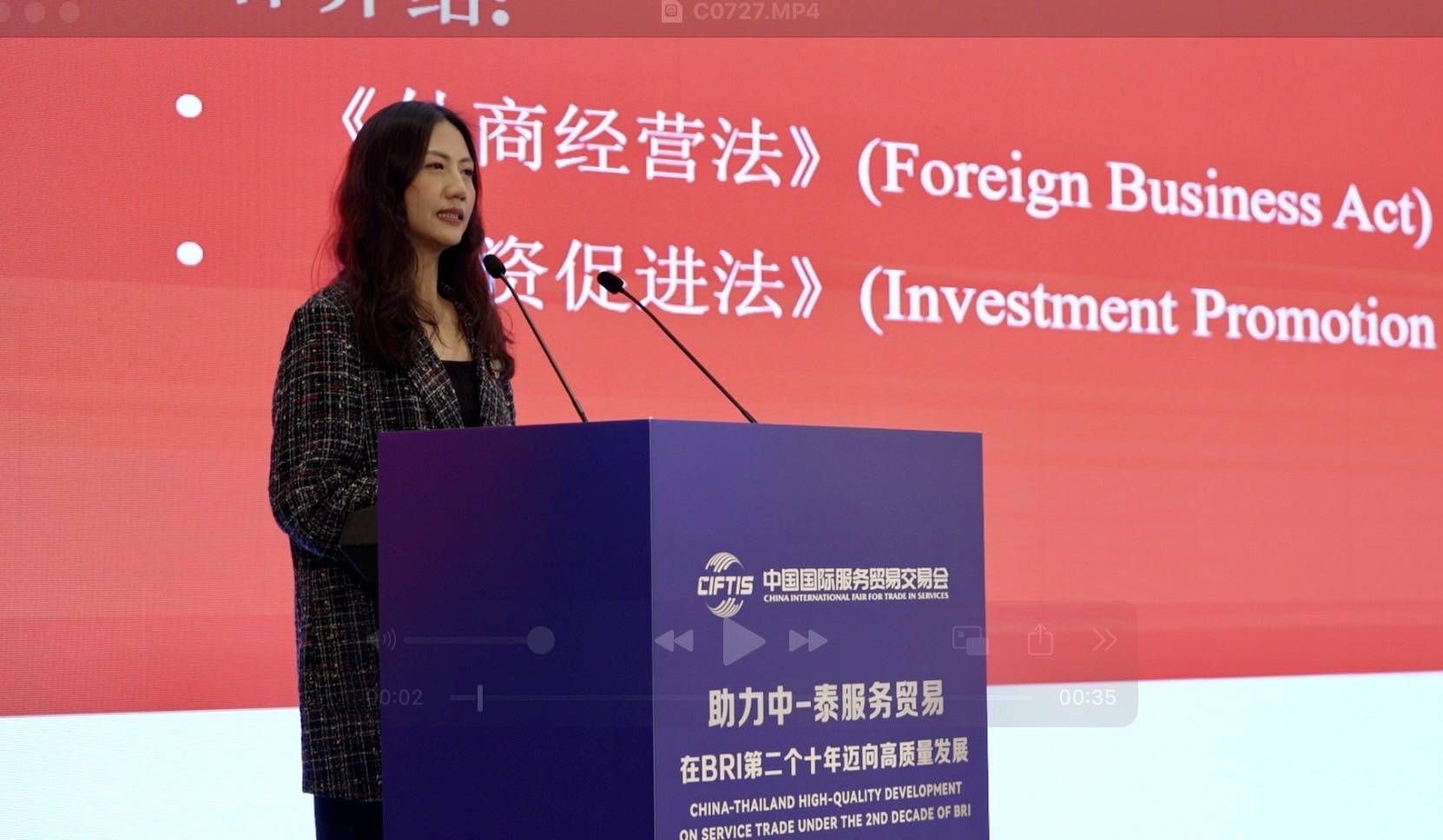 As the only law firm representing Thailand, Mayuree provided an overview of the investment climate in Thailand including various incentives promoted by Thailand's Board of Investment (BOI). Furthermore, she drew upon her extensive legal expertise to delve into the complexities, constraints, and practical case studies pertaining to foreign direct investments and inbound investment from China into Thailand. Her presentation was aimed to attract more Chinese investments into Thailand, with a specific focus on the Thailand 4.0 economic model.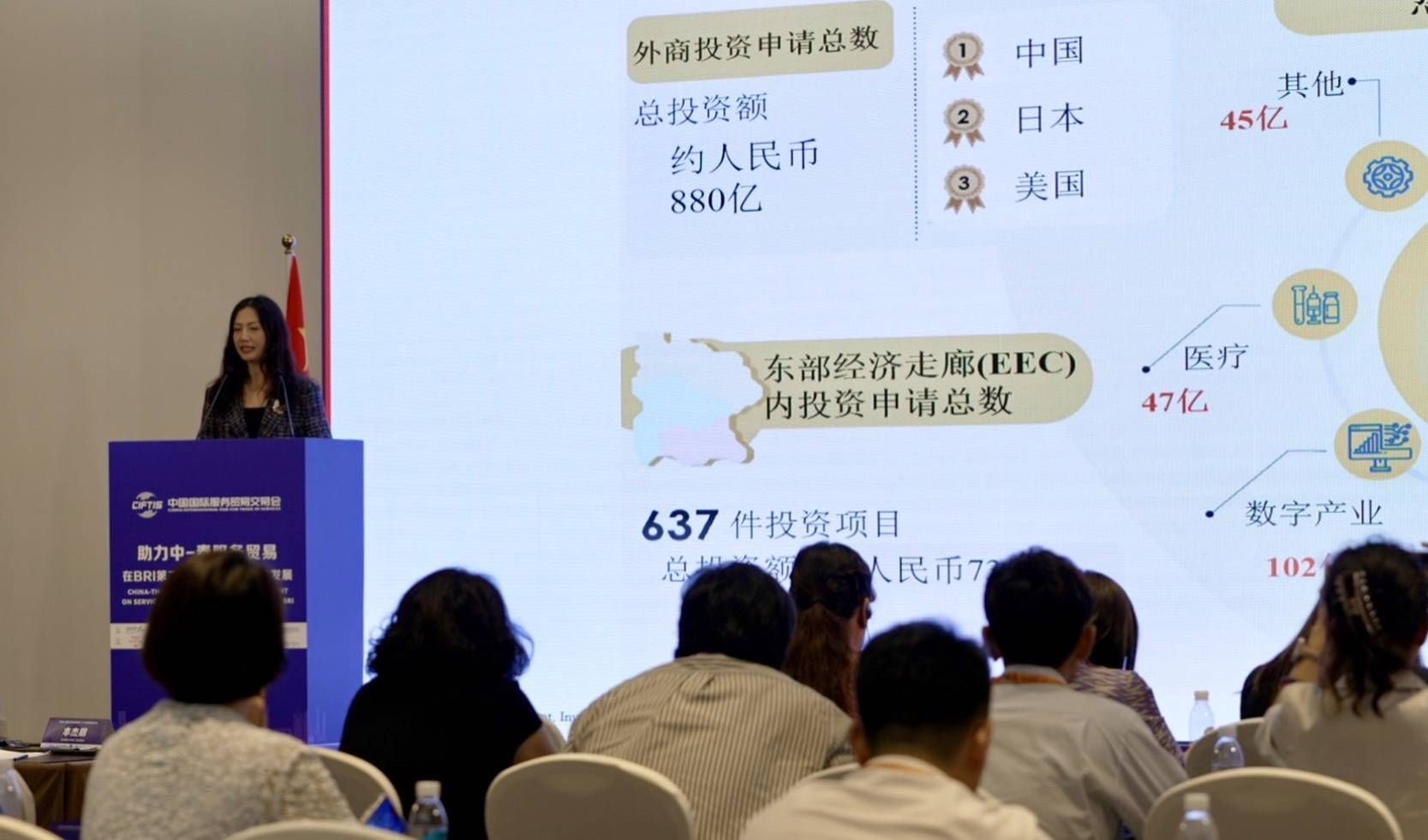 The forum featured numerous distinguished leaders and experts, including Benjamin Sukanjanajtee, Minister of the Thai Embassy in China, further enhancing the prestige and significance of this event. Mayuree's participation and insights undoubtedly added substantial value to the discussions and strengthened our organization's standing on the international stage.
Click here for more information